Joseph D. Federico's Blog
Why Pricing Your Home Right Matters This Fall [INFOGRAPHIC]
Some Highlights
As a seller today, you may think pricing your home on the high end will result in a higher final sale price, but the opposite is actually true.
To sell your home quickly and for the best possible price, you should eliminate buyer concerns by pricing your home competitively right from the start.
Let's connect today to make sure you have the guidance you need to price your home right this fall.
Home Equity Give Sellers Options in Today's Market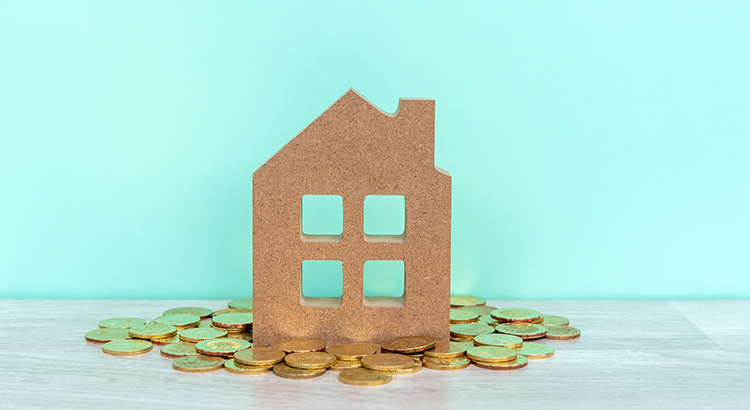 Homeownership is one of the best ways to invest in your financial future, especially as your home equity grows. Home equity is a form of forced savings that can work to your advantage as the value of your home appreciates. Across the country, home equity was increasing before the health crisis swept our nation, and it continues to grow throughout the year, giving sellers powerful options in this market.
According to the just-released Q2 Homeowner Equity Insights Report by CoreLogic:
"U.S. homeowners with mortgages (roughly 63% of all properties) have seen their equity increase by a total of nearly $620 billion since the second quarter of 2019, an increase of 6.6%, year over year." 
Dr. Frank Nothaft, Chief Economist for CoreLogic, attributes much of the equity growth to rising home prices:
"The CoreLogic Home Price Index registered a 4.3% annual rise in prices through June, which supported an increase in home equity."
As the map below shows, CoreLogic also indicates that home equity is increasing in every state:
"In the second quarter of 2020, the average homeowner gained approximately $9,800 in equity during the past year."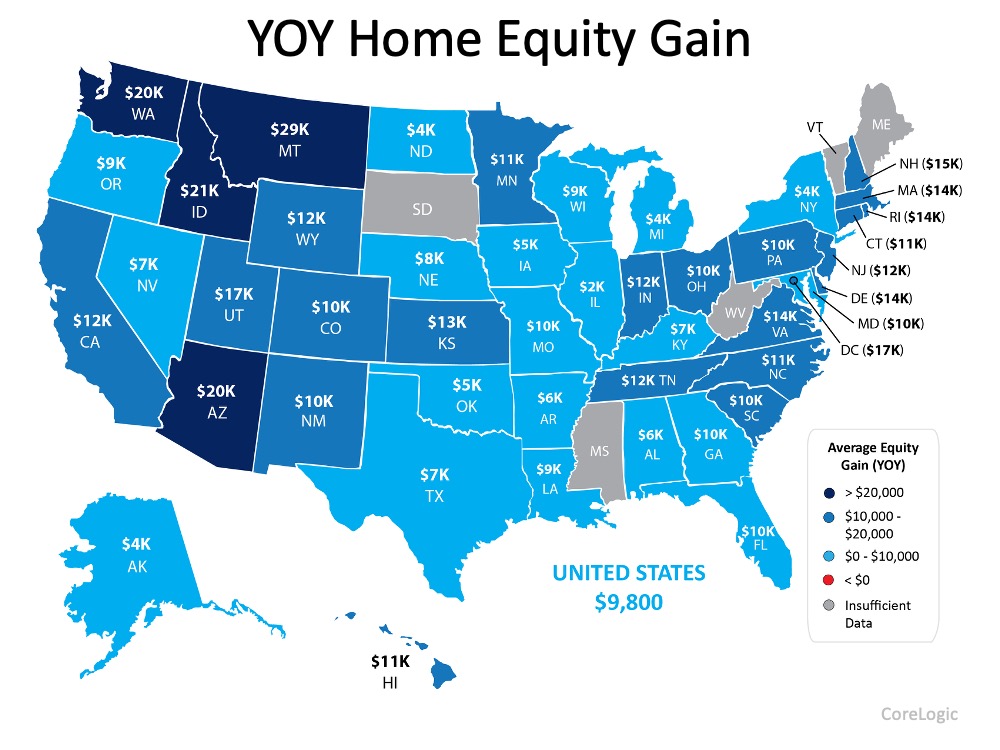 What Does This Mean for Sellers? 
When equity is rising, as it is today, you may have more invested in your home than you realize. Mark Fleming, Chief Economist at First American, notes:
"As homeowners gain equity in their homes, they are more likely to consider using that equity to purchase a larger or more attractive home – the wealth effect of rising equity. In today's housing market, fast rising demand against the limited supply of homes for sale has resulted in continued house price appreciation."
If you've been considering making a move – whether that's to get into a bigger home or to downsize to a smaller one – it's a great time to reach out to a real estate professional to learn how to put your equity to work for you. You may be in a position to pay that equity forward toward your next home purchase and afford it sooner rather than later.
Bottom Line
If you're thinking of selling, let's connect so you can take advantage of what the current market has to offer today.
Home Builder Confidence Hits All-Time Record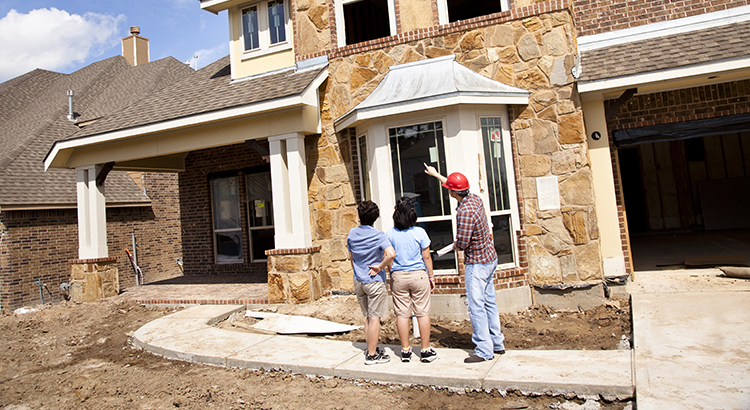 Last week, the National Association of Home Builders (NAHB) reported their Housing Market Index (HMI) hit an all-time high in the 35-year history of the series with a score of 83. The index gauges builder perceptions of current single-family home sales and sale expectations for the next six months, as well as the traffic of prospective buyers of new homes.
As the following chart shows, confidence dropped dramatically when stay-in-place orders were originally mandated earlier this year. Since then, it has soared back.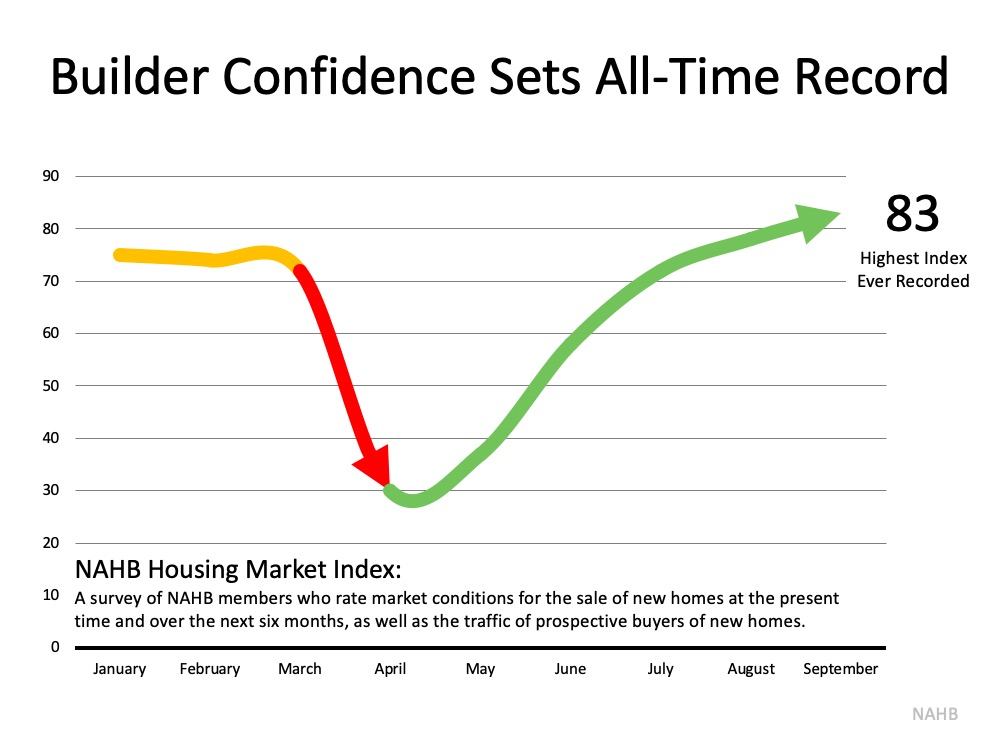 Looking at the three-month moving averages for HMI scores, confidence increased in every region of the country:
The Northeast increased 11 points to 76
The Midwest jumped 9 points to 72
The South rose 8 points to 79
The West increased 7 points to 85
Confidence Is Validated by the Numbers
This confidence is definitely warranted. According to a recent NAHB report, single-family housing starts increased 4.1% to a 1.02 million annual rate, and single-family permits increased 6% to a 1.04 million unit rate, meaning newly constructed homes are on the rise.
A separate report from the Mortgage Bankers Association (MBA) shows mortgage applications for new home purchases increased by 33.3% compared to a year ago. Joel Kan, Associate Vice President of Economic and Industry Forecasting at MBA, commented on the numbers:
"The housing market continued to exceed expectations in August, as housing demand for new homes stayed strong and the job market continued to recover…The new home market has maintained its path of recovery throughout the summer, and record-low mortgage rates and households seeking more space will likely continue to drive demand into the fall."
Bottom Line
If you're thinking about putting your house on the market but are afraid you may not find a home to buy, let's connect to discuss new construction opportunities in our area.
The Cost of a Home Is Far More Important than the Price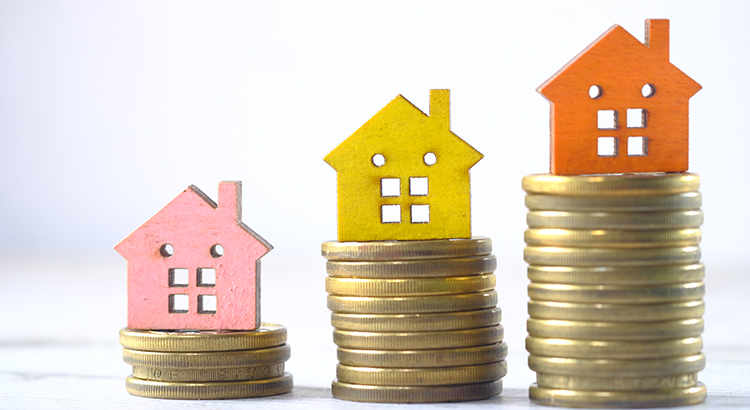 Housing inventory is at an all-time low. There are 39% fewer homes for sale today than at this time last year, and buyer demand continues to set records. Zillow recently reported:
"Newly pending sales are up 25.5% compared to the same week last year, the highest year-over-year increase in the weekly Zillow database."
Whenever there is a shortage in supply of an item that's in high demand, the price of that item increases. That's exactly what's happening in the real estate market right now. CoreLogic'slatest Home Price Index reports that values have increased by 5.5% over the last year.
This is great news if you're planning to sell your house; on the other hand, as either a first-time or repeat buyer, this may instead seem like troubling news. However, purchasers should realize that the price of a house is not as important as the cost. Let's break it down.
There are several factors that influence the cost of a home. The two major ones are the price of the home and the interest rate at which a buyer can borrow the funds necessary to purchase the home.
Last week, Freddie Mac announced that the average interest rate for a 30-year fixed-rate mortgage was 2.87%. At this time last year, the rate was 3.73%. Let's use an example to see how that difference impacts the true cost of a home.
Assume you purchased a home last year and took out a $250,000 mortgage. As mentioned above, home values have increased by 5.5% over the last year. To buy that same home this year, you would need to take out a mortgage of $263,750.
How will your monthly mortgage payment change based on today's lower mortgage rate?
This table calculates the difference in your monthly payment: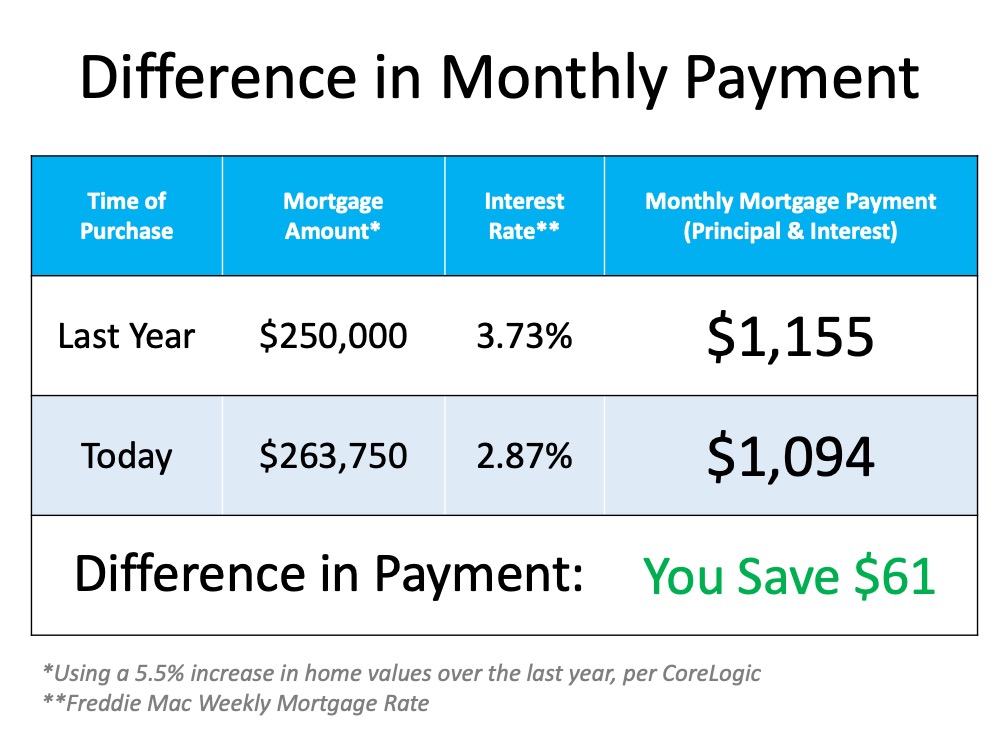 That's a savings of $61 monthly, which adds up to $732 annually and $21,960 over the life of the loan.
Bottom Line
Even though home values have appreciated, it's a great time to buy a home because mortgage rates are at historic lows.
Ready to sell your condo? Ultimately, listing a condo can be simple, particularly for condo sellers who plan ahead.
Now, let's take a look at three questions that condo owners need to consider before listing their properties.
1. What do I need to do to sell my condo?
Condo rules and regulations vary. As such, you should consult with your homeowners' association (HOA) to find out if there are any requirements related to selling your condo.
For example, an HOA may require a new property buyer to receive HOA board approval to purchase a condo in a particular community. Or, if you have outstanding condo fees, you probably will need to pay off these charges before you can sell your property.
2. How much is my condo worth?
Although your condo community likely hires landscapers to help keep your property looking great, it is important to understand that a condo's interior plays an important role in the property's value. Thus, you should allocate the necessary time and resources to upgrade your condo's interior. This will enable you to improve your condo's interior and help it stand out to property buyers, thereby increasing the likelihood of a quick condo sale.
In addition, completing a property appraisal usually is an excellent idea. A property appraiser will inspect your condo and evaluate various housing market data to help you pinpoint the value of your residence. Then, you can obtain a property valuation that can help you establish a competitive price for your condo.
3. Do I need to hire a real estate agent?
When it comes to selling a condo, it often pays to hire a real estate agent. However, it is important to note that no two real estate agents are identical, and you should try to find a real estate agent who possesses extensive condo selling expertise.
Let's face it – a condo is very different from a house. A condo owner does not have to worry about property exterior maintenance in the same way that a homeowner does. Conversely, a condo owner must follow HOA requirements; otherwise, this property owner may face steep penalties.
A real estate agent with condo selling expertise understands the pros and cons of owning a condo. Therefore, this housing market professional knows how to work with condo sellers and ensure these individuals can achieve their desired results.
Typically, a real estate agent will meet with a condo owner and learn about his or her property selling goals. After the meeting, a real estate agent will help a condo owner map out a successful condo selling journey.
Perhaps best of all, a real estate agent with condo selling expertise is ready to respond to a property seller's concerns and questions. This housing market professional also will go above and beyond the call of duty to exceed a condo seller's expectations.
Take the guesswork out of selling your condo – consider the aforementioned questions, and you can speed up the property selling process.