Joseph D. Federico's Blog
Multigenerational Housing Is Gaining Momentum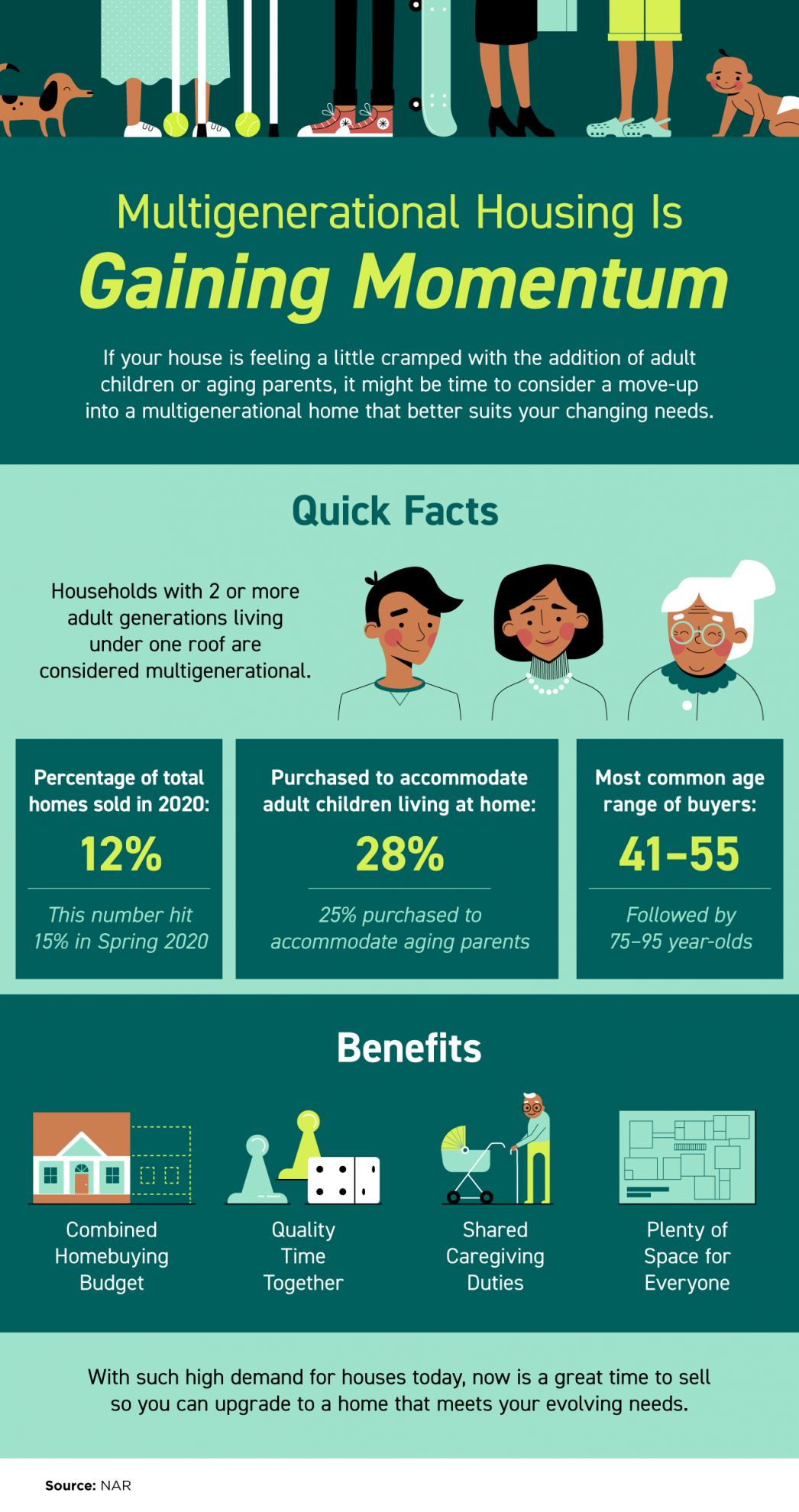 Some Highlights
If your house is feeling a little cramped with the addition of adult children or aging parents, it might be time to consider a move-up into a

 

multigenerational home

 

that better suits your changing needs.
With benefits that include a combined homebuying budget and shared caregiving duties, an increasing number of households are discovering the value of a multigenerational home.
With such high demand for houses today, now is a great time to sell so you can upgrade to a multigenerational home that may better suit your evolving needs.
Homeownership Is Full of Financial Benefits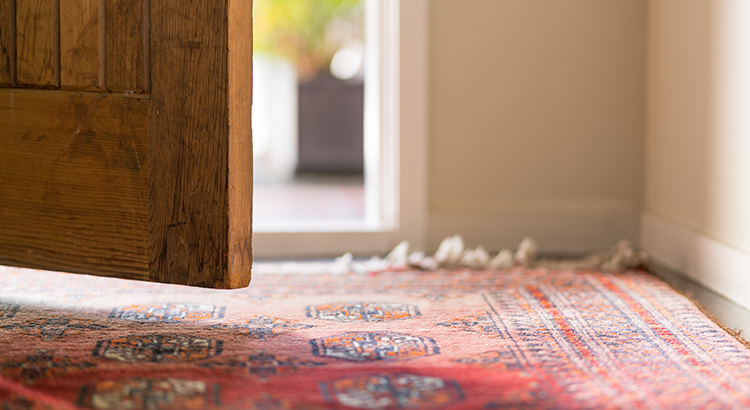 A Fannie Mae survey recently revealed some of the most highly-rated benefits of homeownership, which continue to be key drivers in today's power-packed housing market. Here are the top four financial benefits of owning a home according to consumer respondents:
88% - a better chance of saving for retirement
87% - the best investment plan
85% - the chance to be better off financially
85% - the chance to build up wealth
Additional financial advantages of homeownership included in the survey are having the best overall tax situation and being able to live within your budget.
Does homeownership actually give you a better chance to build wealth?
No one can question a person's unique feelings about the importance of homeownership. However, it's fair to ask if the numbers justify homeownership as a financial asset.
Last fall, the Federal Reserve released the Survey of Consumer Finances, a report done every three years, with the latest edition covering through 2019. Their findings confirmed that homeownership is a clear financial benefit. The survey found that homeowners have forty times higher net worth than renters ($255,000 for homeowners compared to $6,300 for renters).
The difference in net worth between homeowners and renters has continued to grow. Here's a graph showing the results of the last four Fed surveys: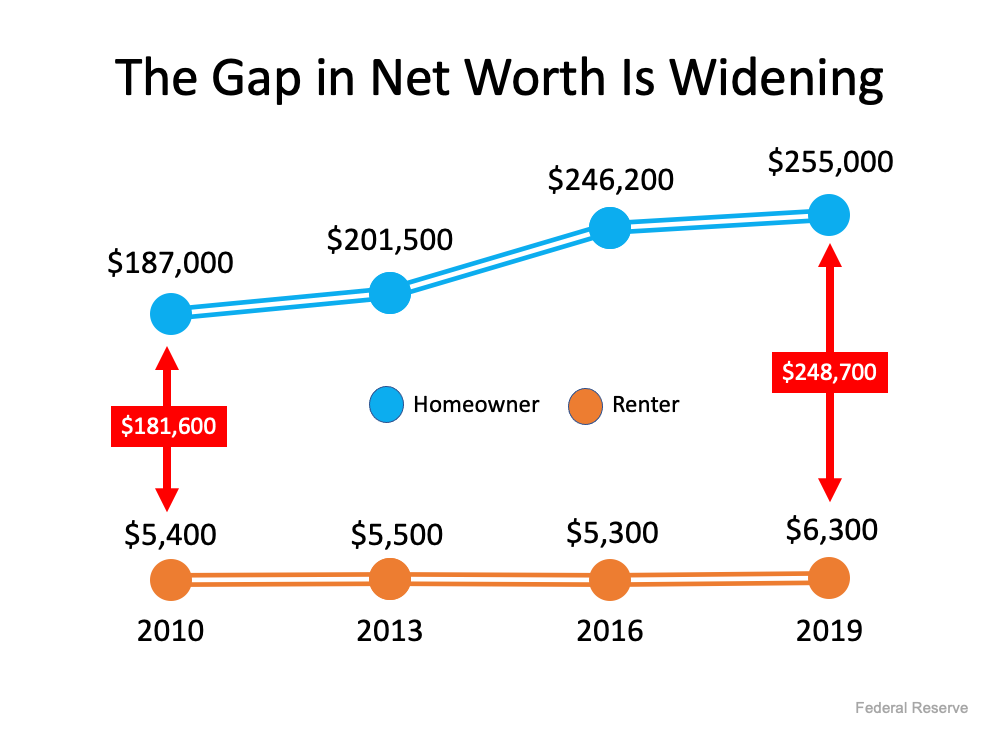 The above graph only includes data through 2019, but according to CoreLogic, the equity held by homeowners grew by $26,300 over the last twelve months alone. That means the gap between the net worth of homeowners and renters has probably widened even further over the last year.
Some might argue the difference in net worth may be due to homeowners normally having larger incomes than renters and therefore the ability to save more money. However, a study by First American shows homeowners have greater net worth than renters regardless of their income level. Here are the findings: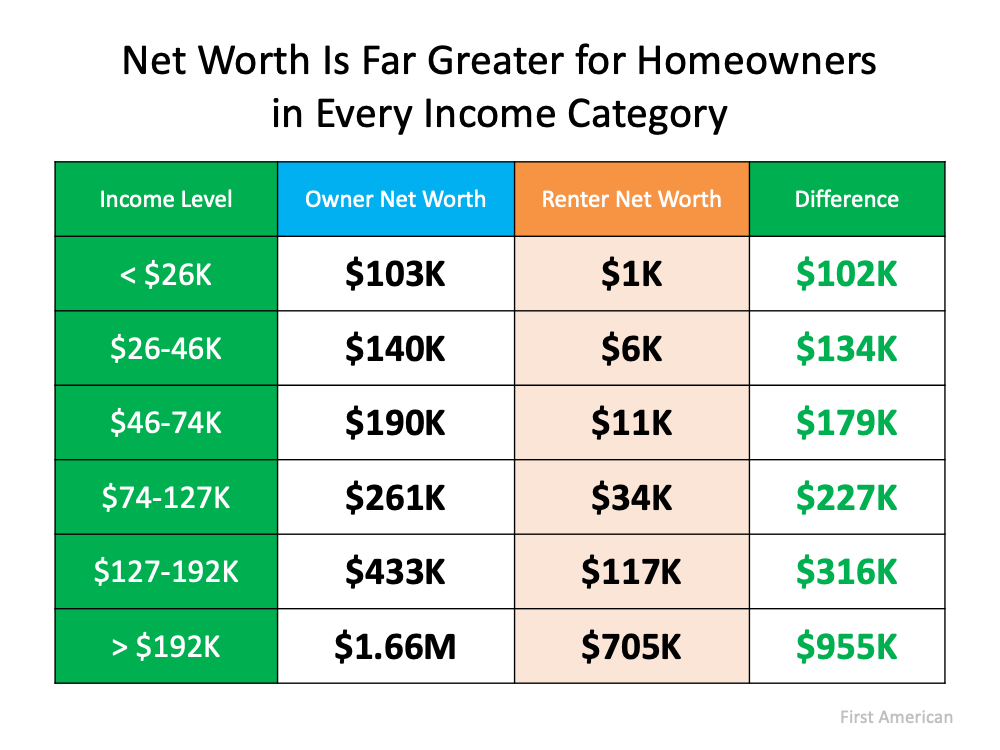 Others may think homeowners are older and that's why they have a greater net worth. However, a Joint Center for Housing Studies of Harvard University report on homeowners and renters over the age of 65 reveals:
"The ability to build equity puts homeowners far ahead of renters in terms of household wealth…the median owner age 65 and over had home equity of $143,500 and net wealth of $319,200. By comparison, the net wealth of the same-age renter was just $6,700."
Homeowners 65 and older have 47.6 times greater net worth than renters.
Bottom Line
The idea of homeownership as a direct way to build your net worth has met the test of time. Let's connect if you're ready to take steps toward becoming a homeowner.
Latest Jobs Report: What Does It Mean for You & the Housing Market?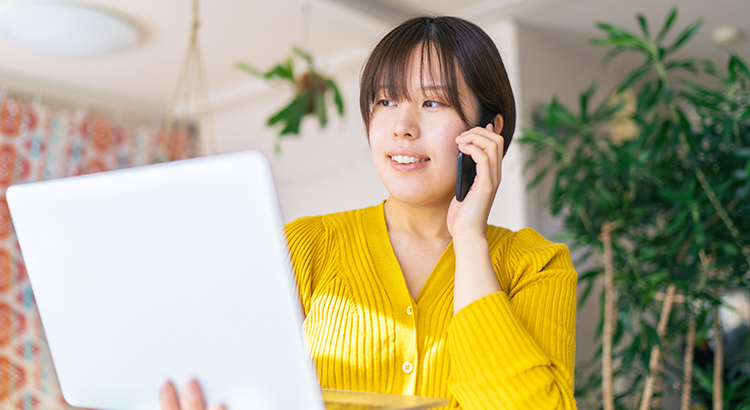 Last Friday, the Bureau of Labor Statistics released a very encouraging jobs report. The economy gained 916,000 jobs in March – well above expert projections of 650,000 to 675,000. The unemployment rate fell again and is now at 6%.
What does this mean for you?
Our lives are deeply impacted by our nation's economy. The better the economy is doing overall, the better most individuals in the country will do as well. Here's a look at what four experts told the Wall Street Journal after reviewing last week's report.
Michael Feroli,

 

JPMorgan Chase:
"The powerful tailwind of the reopening of economic activity appears to be gathering force; while the level of employment last month was still 8.4 million positions below that which prevailed before the pandemic, it is reasonable to expect that a majority of those lost jobs will be recouped in coming months." 
Mike Fratantoni,

 

Mortgage Bankers Association:
"We fully expect that this pace of job gains will continue for months, and anticipate that the unemployment rate, now at 6%, will be well below 5% by the end of the year." 
Paul Ashworth,

 

Capital Economics:
"With the vaccination program likely to reach critical mass within the next couple of months and the next round of fiscal stimulus providing a big boost, there is finally real light at the end of the tunnel." 
Jason Schenker,

 

Prestige Economics:
"People are getting back to work and the vaccine isn't just inoculating the population, it's clearly inoculating the economy." 
What does this mean for residential real estate?
Today, the biggest challenge for homebuyers is the lack of homes currently for sale. With listing inventory down 52% from a year ago, bidding wars are skyrocketing. As a result, home prices are climbing.
One answer to this challenge is to build more homes to satisfy the demand. The latest jobs report gives hope for new housing construction, and therefore brings hope to buyers as well. Here's what three industry economists said about the increase in construction jobs revealed in the report:
"Construction jobs boomed in March, one of the largest monthly gains ever. This raises the prospect for more home building and more inventory reaching the market in the upcoming months. The housing market has been hot with fast rising home prices but has been constrained by a lack of supply. By hiring more workers and building more homes, home prices will move to a manageable level to give more Americans a shot at ownership."
"Great jobs report for a housing market in an inventory crisis. Residential construction building jobs increased 3.9% from pre-2020 recession peak in Feb. 2020. The construction industry remains a labor-intensive industry. We need more hammers at work to build more homes."
"Good job numbers in March for residential construction. 37,000 gain from Feb to March. 3.03 million total employment for home builders and remodelers, and up 49,100 from Jan 2020."
Bottom Line
An improving economy with a falling unemployment rate will benefit households across the country, as well as the overall housing market.
Don't Sell on Your Own Just Because It's a Sellers' Market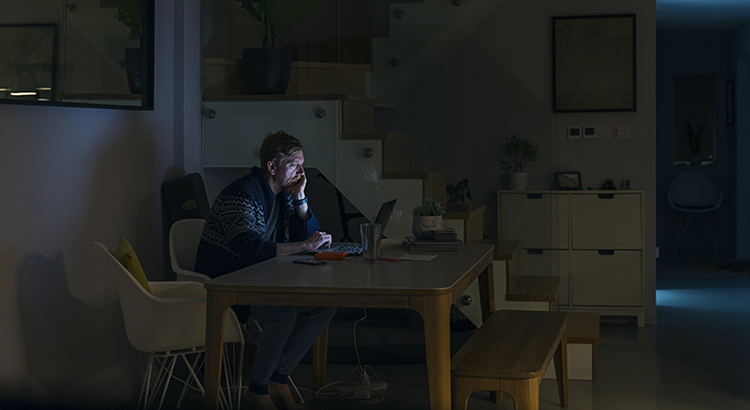 In a sellers' market, some homeowners might be tempted to try to sell their house on their own (known as For Sale By Owner, or FSBO) instead of working with a trusted real estate professional. When the inventory of homes for sale is as low as it is today, buyers are eager to snatch up virtually any house that comes to market. This makes it even more tempting to FSBO. As a result, some sellers think selling their house will be a breeze and see today's market as an opportunity to FSBO. Let's unpack why that's a big mistake and may actually cost you more in the long run.
According to the Profile of Home Buyers and Sellers published by the National Association of Realtors (NAR), 41% of homeowners who tried to sell their house as a FSBO did so to avoid paying a commission or fee. In reality, even in a sellers' market, selling on your own likely means you'll net a lower profit than when you sell with the help of an agent.
The NAR report explains:
"FSBOs typically sell for less than the selling price of other homes; FSBO homes sold at a median of $217,900 in 2020 (up from $200,000 in 2019), and still far lower than the median selling price of all homes at $242,300. Agent-assisted homes sold for a median of $295,000...Sellers who began as a FSBO, then ended up working with an agent, received 98 percent of the asking price, but had to reduce their price the most before arriving at a final listing price."
When the seller knew the buyer, that amount was even lower, coming in at $176,700 (See graph below):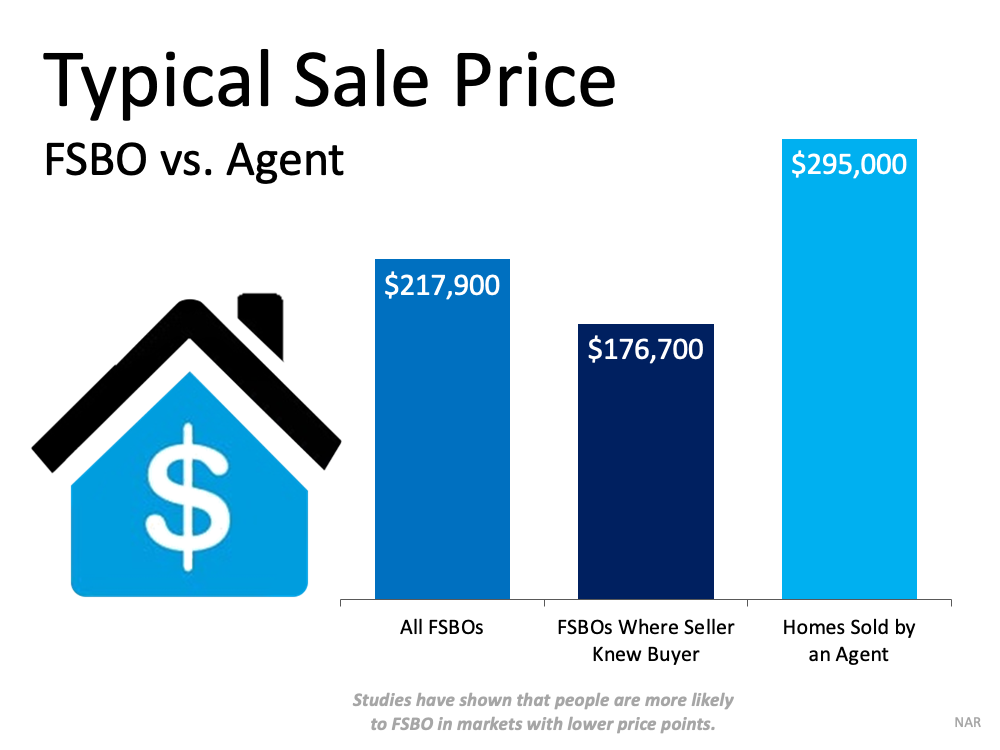 That's a lot of money to risk losing when you FSBO – far more than what you'd save on commission or other fees. Despite the advantages sellers have in today's market, it's still crucial to have the support of an expert to guide you through the process. Real estate professionals are trained negotiators with a ton of housing market insights that average homeowners may never have. An agent's expertise can alleviate much of the stress of selling your house and help you close the best possible deal when you do.
Bottom Line
If you're ready to sell your house this year and you're considering doing so on your own, be sure to think through that decision carefully. Odds are, you stand to gain the most by working with a knowledgeable and experienced real estate agent. Let's connect to discuss how a trusted advisor can help you, especially in today's market.
One of the best things that you can add to your home is a solar power system. These can be costly but they save you a lot in the long term on utility costs. While government programs have scaled back for these energy saving improvements over the years, there's still many benefits to them. You can even get a loan specifically for installing solar power to your home.
Before you take the leap, you'll want to know for sure if solar will really add value to your home. Of course, you want a return on your investment. 
The good news is that there's no doubt about it that installing solar panels does definitely add value to your home. There's one caveat to the value: You should own your   solar power system as opposed to leasing it through a solar company or a power purchase agreement. 
Homes that have solar panels sell for more money simply because they offer a definite return benefit to the future owner. 
Does A Leased Solar System Offer The Same Benefits?


Owning your solar system will save you more money in the long run than leasing your system. When you own a solar power system, the FHA requires that the total value of your solar system be added to the total value of your home when you go to sell it. If you lease the panels, this value cannot be added to the home during an assessment.   
If you have financed the system, the rules may be a bit more lenient. While you technically don't own the system, you are paying towards owning the system yourself. Each lender will have their own standards for this, so check with them for specifics, as your home must meet certain standards and eligibility requirements. 
Securing A Mortgage With A Leased Solar System
If someone is looking to secure a mortgage with a leased or currently unowned solar energy system, there are a few hurdles that you might face through the process. These problems include:
Solar lease payments must be included in the buyer's debt-to-income ratio. 
The panel owners must have a third-party insurance to cover damage to the property that's being mortgaged in the event of malfunction or faulty installation of the panels.         
Solar Panels Are An Overall Great Investment


It's really hard to go wrong if you purchase or finance your solar panel system. As long as you own the system, value will be added to your home. You'll also save on your own utility bills. Your home will undoubtedly become more attractive to buyers if you decide to sell your home in the future.