Joseph D. Federico's Blog
If you want to sell your house as quickly as possible, a home fact sheet is a must-have. By crafting an informative home fact sheet, you may be able to differentiate your residence from the competition and boost your chances of a fast, profitable home sale.
Creating an effective home fact sheet can be quick and easy. Now, let's take a look at three tips to ensure you can craft a home fact sheet that hits the mark with potential buyers.
1. Provide Accurate Information
Accuracy is paramount, particularly for a home seller who is crafting a home fact sheet. If you provide homebuyers with accurate information, you can make it easy for them to determine whether to move forward with a home showing.
Remember, your goal as a home seller is to make it simple for homebuyers to learn about your house. And if you produce an accurate home fact sheet, you can empower homebuyers with the insights they need to make an informed decision about whether to pursue your home.
2. Be Specific
There is no shortage of information that you can include in a home fact sheet. From details about the age and condition of your residence to the dates of recent home upgrades, it helps to include as much information as you can in a home fact sheet.
It usually is a good idea to include details about local attractions in your home fact sheet as well. For instance, if parks or other landmarks are located close to your residence, these attractions may help your house stand out to dozens of potential buyers.
3. Include High-Resolution Images
A picture is worth a thousand words. Meanwhile, including high-resolution images of your house in your home fact sheet may enable you to make a positive first impression on prospective buyers.
Before you take photographs of your house, it may be beneficial to conduct extensive home cleaning and repairs. That way, you can increase the likelihood of capturing photographs that show off the beauty of your residence.
As you put together a home fact sheet, you may want to collaborate with a real estate agent too. By hiring a real estate agent, you can get the support that you need to enjoy a successful home selling experience.
A real estate agent understands exactly what to include in a home fact sheet. As such, this housing market professional will enable you to craft an engaging and informative home fact sheet in no time at all.
Furthermore, a real estate agent can serve as an expert guide along the home selling journey. He or she will help you list your residence and promote it to the right groups of buyers. Plus, if you receive a home offer, a real estate agent can help you determine whether to accept, reject or counter this proposal.
Take the guesswork out of preparing a home fact sheet – use the aforementioned tips, and you can craft a home fact sheet that will help you stir up plenty of interest in your residence.
Some home projects and improvements can't wait - a leaking hot water heater or a water damaged floor need to be replaced right away. Other, planned renovations and upgrades are optional. Consider not only your current needs, but the potential impact of any large planned upgrade on your home's value before you proceed. If you are upgrading your home to sell it soon, the improvements you make should add value to your home and be recouped when you are ready to sell. 
4 Home Improvements that Add the Most Value to your Home (and 3 That Don't)
Some upgrades enhance the overall value of your home, while others allow you to improve the look of your home, and recover the majority of your costs when you sell. According to Bankrate.com, the best places to invest your upgrade dollars include: 
A new garage door: It may not be fancy or a feature you notice, but replacing a sagging, out of date or ailing garage door with a newer, more secure model is a money savvy upgrade. The average garage upgrade costs about $3,600 -- and adds about $3,500 to the selling price of the home, making this a renovation that (almost) pays for itself. 
Kitchen Update: Bringing a dated or worn kitchen up to current day standards -- a makeover that usually costs about $22,000 for the average home -- can improve the selling price of your home by thousands of dollars. The average kitchen update boosts the value of a home by up to $18,000.
Enhance your yard with a deck: According to the Balance, adding a deck in your backyard expands your living space and allows you to add value to your home. The average cost of a wood deck is $10,000 -- and that deck adds an average of $9000 to your home's value, making it easy to add space without a huge investment. 
Replace siding: The curb appeal of your home has a significant impact on your ability to sell it and on the price you receive. According to the Balance, replacing aging siding with a similar quality new version allows you to recover about 75% of your investment. It will also make your home more appealing to buyers. 
Projects that Don't Add Value to your Home
You should not take on these projects if you truly want to enjoy the results for a while, as they won't have much of an impact on the selling price or value of your home. Some, like swimming pools, can even scare away buyers that would otherwise be interested in your property. According to the Balance, the worst home upgrades include swimming pools of all types, interior painting (because buyers may prefer different colors) and whole roof replacement (except in emergencies).  
Selling Your House? Make Sure You Price It Right.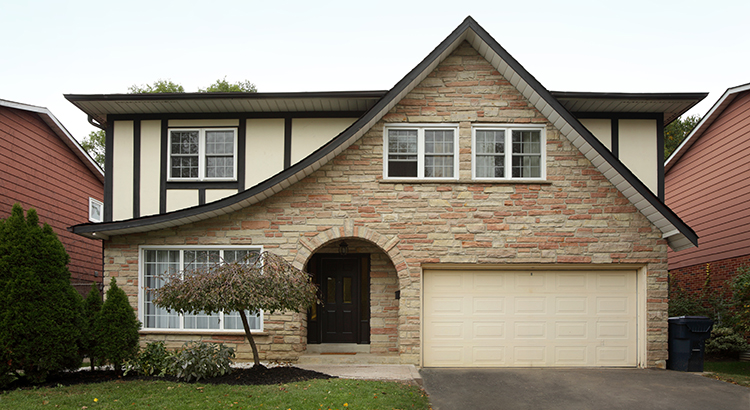 There's no denying we're in a sellers' market. With low inventory and high buyer demand, homes today are selling above the asking price at a record rate. According to the latest Realtors Confidence Index Survey from the National Association of Realtors (NAR):
Homes typically sell within

 

17 days

 

(compared to 26 days one year ago).
The average home sold has

 

five offers to pick from.
54% of offers are over the asking price.
Because so many buyers are competing for so few homes, bidding wars are driving up home prices. According to an average of leading expert projections, existing home prices are expected to increase by 8.9% this year.
Yet even in today's red-hot sellers' market, it's important to price your house right. While it may be tempting to price your house on the high side to capitalize on this trend, doing so could limit your house's potential.
Why Pricing Your House Right Matters
Here's the thing – a high price tag doesn't mean you're going to cash in big on the sale. While you may be trying to maximize your return, the tradeoff may be steep. A high list price is more likely to deter buyers, sit on the market longer, or require a price drop that can raise questions among prospective buyers.
Instead, focus on setting a price that's fair. Real estate professionals know the value of your home. By pricing your house based on its current condition and similar homes that have recently sold in your area, your agent can help you set a price that's realistic and obtainable – and that's good news for you and for buyers.

When you price your house right, you increase your home's visibility, which drives more buyers to your front door. The more buyers that tour your home, the more likely you'll have a multi-offer scenario to create a bidding war. When multiple buyers compete for your house, that sets you up for a bigger win.
Bottom Line
When it comes to pricing your house, working with a local real estate professional is essential. Let's connect so we can optimize your exposure, your timeline, and the return on your investment, too.
The Truths Young Homebuyers Need To Hear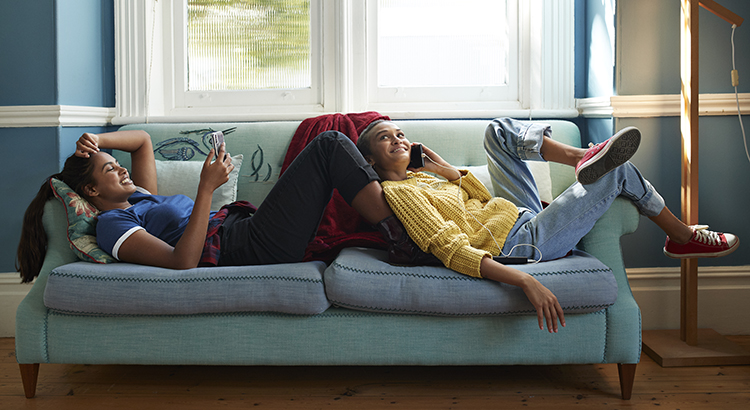 For many young or first-time homebuyers, purchasing a home can feel intimidating. A recent survey shows some homebuyers ages 25 to 40 may be unsure about the homebuying process and what they can afford. It found:
"1 in 4 underestimated their buying potential by $150k or more"
"1 in 4 underestimated the increase in value by $100k or more"
"47% don't know what a good interest rate is"
Because they feel uncertain, many young homebuyers have given up on their search, or worse, they've decided homebuying isn't for them and never started on their journey to begin with.
If you're interested in buying but aren't sure where to begin, here are three key concepts about homeownership you should understand before you get started.
1. What You Need To Know About Down Payments
Saving for a down payment is sometimes viewed as one of the biggest obstacles for homebuyers, but that doesn't have to be the case. As Freddie Mac says:
"The most damaging down payment myth—since it stops the homebuying process before it can start—is the belief that 20% is necessary."
According to the most recent Home Buyers and Sellers Generational Trends Report from the National Association of Realtors (NAR), the median down payment for homes purchased between July 2019 and June 2020 was only 12%. That number is even lower when we control for age – for buyers in the 22 to 30 age range, the median down payment was only 6%.
2. You May Be Able To Afford More Home Than You Think
Working remotely, exercising, and generally spending more time than ever in our homes has changed what many people are looking for in their living space. However, some young homebuyers don't feel they can afford a home that suits their growing needs and have decided to continue renting instead. That means they'll miss out on some of the long-term benefits of owning a home. As an article recently published by NAR points out:
"Many young adults are underestimating how much they need for homeownership, the survey finds. Millennials underestimated how much home they can afford right now, how much interest they would pay over a 30-year mortgage, and how much home values appreciate, on average, over 10 years..."
Knowing how much home you can afford when starting the buying process is critical and could be the game-changer that gets you from renting to buying.
3. Homeownership Will Become Less Affordable the Longer You Wait

 
Finally, with mortgage rates starting to rise along with home prices appreciating, putting off buying a home now could cost you much more later. Sam Khater, Chief Economist at Freddie Mac, notes:
"As the economy progresses and inflation remains elevated, we expect that rates will continually rise in the second half of the year."
Most experts forecast interest rates will rise in the months ahead, and even the smallest increase can influence your buying power. If you've been on the fence about buying a home, there's no time like the present.
Bottom Line
If you feel overwhelmed by the prospect of starting your home search, you're not alone. Let's connect today so we can talk more about the process, what you'll need to start your search, and what to expect.
A Look at Home Price Appreciation Through 2025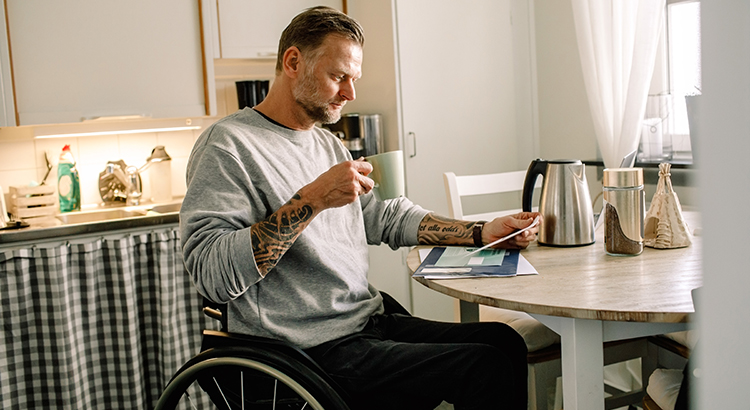 Home prices have increased significantly over the last year, which in turn has grown the net worth of homeowners. Appreciation and home equity are directly linked – as the value of a home increases, so does a homeowner's equity. And with these recent gains, homeowners are witnessing their financial stability and well-being grow to record levels. 
In more good news for homeowners, the most recent Home Price Expectations Survey – a survey of a national panel of over one hundred economists, real estate experts, and investment and market strategists – forecasts home prices will continue appreciating over the next five years, adding to the record amount of equity homeowners have already gained over the past year. Below are the expected year-over-year rates of home price appreciation from the report:
What Does This Mean for Homeowners?
Home prices are climbing today, and the data in the survey indicates they'll continue to increase, but at rates that approach a more normal pace. Even still, the amount of household wealth a homeowner stands to earn going forward is substantial. This truly becomes clear when we consider a scenario using a median-priced home purchased in January of 2021 and the projected rate of appreciation on that home over the next five years. As the graph below illustrates, a homeowner could increase their net worth by a significant amount – over $93,000 dollars by 2026.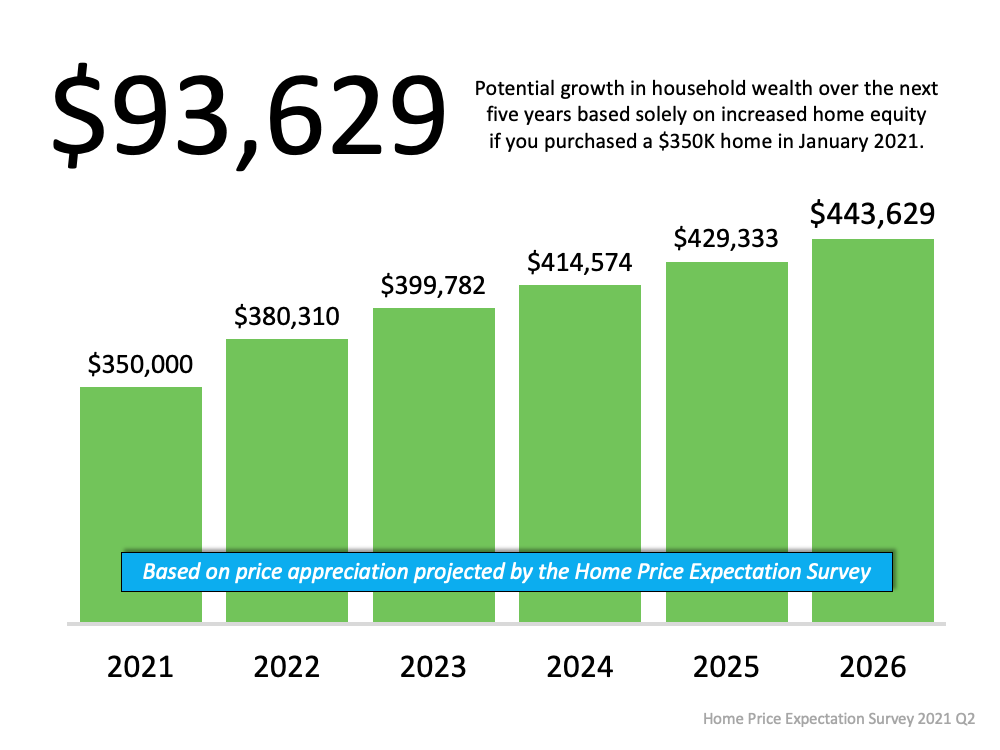 Home Price Appreciation and Home Equity
CoreLogic recently released their quarterly Homeowner Equity Insights Report, which tracks the year-over-year increases in equity. It shows an average annual gain of $33,400 per borrower over the past 12 months. In the report, Dr. Frank Nothaft, Chief Economist forCoreLogic, further explains:
"Double-digit home price growth in the past year has bolstered home equity to a record amount. The national CoreLogic Home Price Index recorded an 11.4% rise in the year through March 2021, leading to a $216,000 increase in the average amount of equity held by homeowners with a mortgage."
The expected, sustained growth of home prices means homeowners can continue to build on the past year's record levels of home equity – and their financial prosperity. It also presents today's homeowners with a unique opportunity: using their growing equity for a home upgrade. With so few homes available to purchase and strong buyer demand, there may not be a better time to sell your current houseand move into one that better meets your needs.
Bottom Line
Home prices are expected to continue appreciating over the next five years, and the associated equity gains are the quickest way homeowners can build household wealth. If you're a current homeowner who's ready to take advantage of your built-up equity, let's connect today to discuss your options.