Joseph D. Federico's Blog
Things to Avoid after Applying for a Mortgage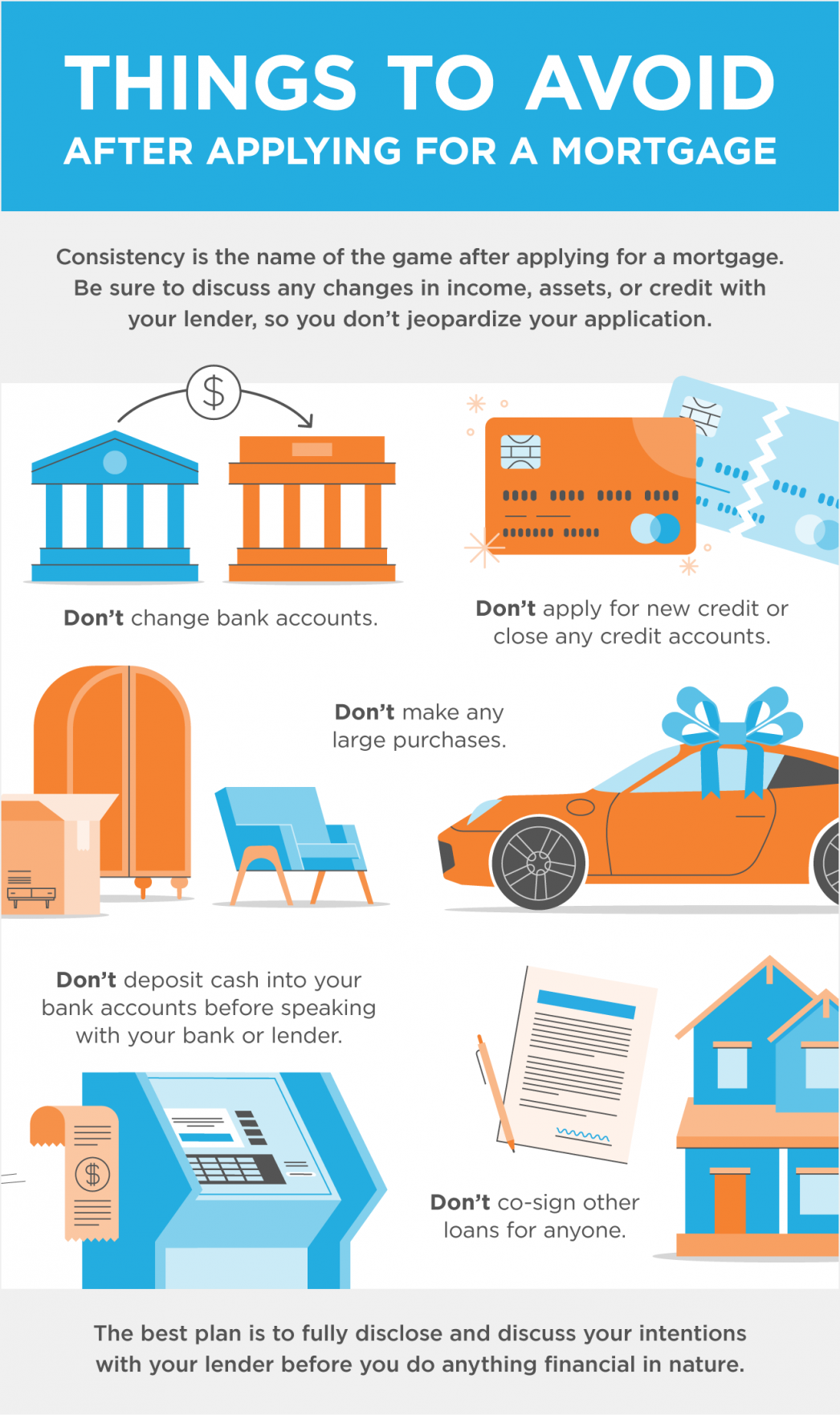 Some Highlights
There are a few key things to make sure you

 

avoid

 

after applying for a mortgage to help make sure you still qualify for your loan at the closing table.
Along the way, be sure to discuss any changes in income, assets, or credit with your lender, so you don't unintentionally jeopardize your application.
The best plan is to fully disclose your intentions with your lender before you do anything financial in nature.
Why Right Now May Be the Time to Sell Your House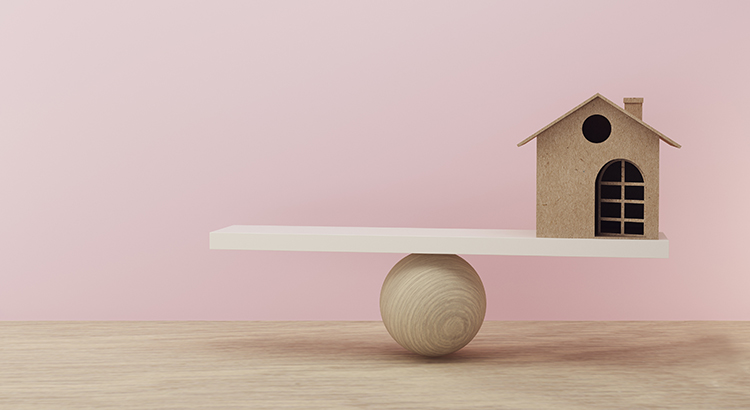 The housing market made an incredible recovery in 2020 and is now positioned for an even stronger year in 2021. Record-low mortgage interest rates are a driving factor in this continued momentum, with average rates hovering at historic all-time lows.
According to the latest Realtors Confidence Index Survey from the National Association of Realtors (NAR), buyer demand across the country is incredibly strong. That's not the case, however, on the supply side. Seller traffic is simply not keeping up. Here's a breakdown by state: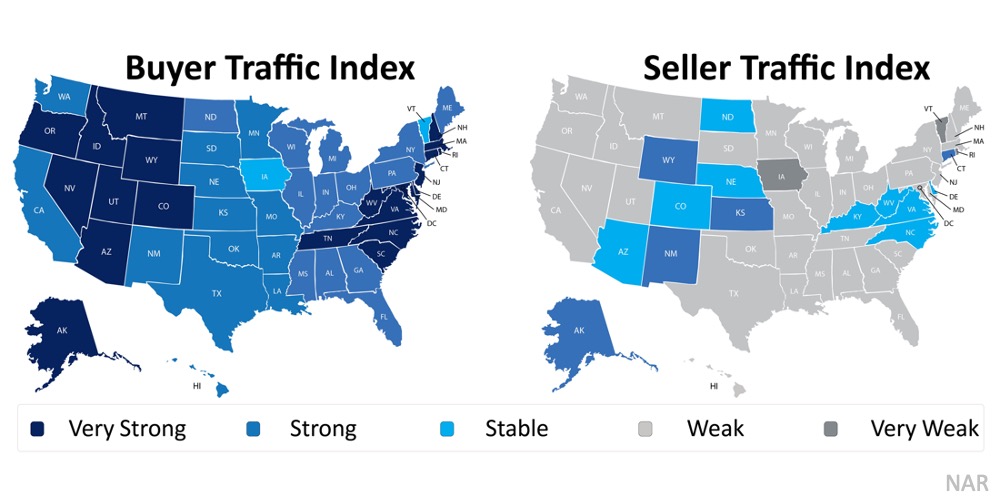 As the maps show, buyer traffic is high, but seller traffic is low. With so few homes for sale right now, record-low inventory is creating a mismatch between supply and demand.
NAR also just reported that the actual number of homes currently for sale stands at 1.28 million, down 22% from one year ago (1.64 million). Additionally, inventory is at an all-time low with 2.3 months supply available at the current sales pace. In a normal market, that number would be 6.0 months of inventory – significantly higher than it is today.
What does this mean for buyers and sellers?
Buyers need to remain patient in the search process. At the same time, they must be ready to act immediately once they find the right home since bidding wars are more common when so few houses are available for sale.
Sellers may not want to wait until spring to put their houses on the market, though. With such high buyer demand and such a low supply, now is the perfect time to sell a house on optimal terms.
Bottom Line
The real estate market is entering the year like a lion. There's no indication it will lose that roar, assuming inventory continues to come to market.
Will Forbearance Plans Lead to a Tsunami of Foreclosures?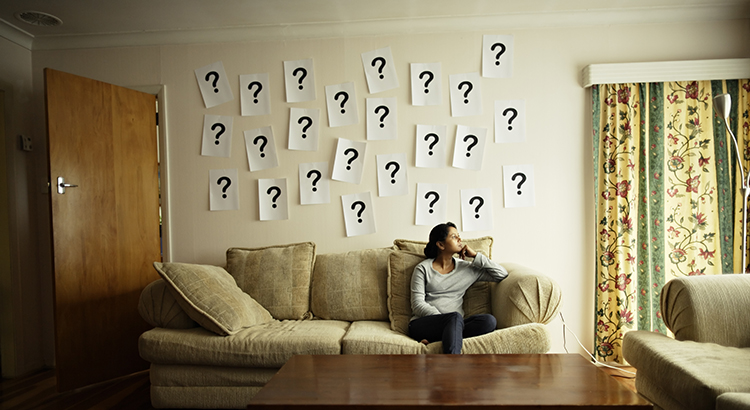 At the onset of the economic disruptions caused by the COVID pandemic, the government quickly put into place forbearance plans to allow homeowners to remain in their homes without making their monthly mortgage payments. Today, almost three million households are actively in a forbearance plan. Though 29.4% of those in forbearance have continued to stay current on their payments, many have not.
Yanling Mayer, Principal Economist at CoreLogic, recently revealed:
"A distributional analysis of forborne loans' payment status reveals that more than one third (39.1%) of all forborne loans are now 150+ days behind payment, while as many as 1-in-4 (25.5%) are 180+ days past due."
These homeowners have been given permission to not make their payments, but the question now is: how many of them will be able to catch up after their forbearance program ends? There's speculation that a forthcoming wave of foreclosures could be the result, and that could lead to another crash in home values like we saw a decade ago.
However, today's situation is different than the 2006-2008 housing crisis as many homeowners have tremendous amounts of equity in their homes.
What are the experts saying?
Over the last 30 days, several industry experts have weighed in on this subject.
Michael Sklarz, President at Collateral Analytics:
"We may very well see a meaningful increase in the number of homes listed for sale as these borrowers choose to sell at what is arguably an intermediate top in the market and downsize to more affordable homes rather than face foreclosure."
Odeta Kushi, Deputy Chief Economist at First American:
"The foreclosure process is based on two steps. First, the homeowner suffers an adverse economic shock…leading to the homeowner becoming delinquent on their mortgage. However, delinquency by itself is not enough to send a mortgage into foreclosure. With enough equity, a homeowner has the option of selling their home, or tapping into their equity through a refinance, to help weather the economic shock. It is a lack of sufficient equity, the second component of the dual trigger, that causes a serious delinquency to become a foreclosure."
Don Layton, Senior Industry Fellow at the Joint Center for Housing Studies of Harvard University:
"With a greater cushion of equity, troubled homeowners have dramatically improved options: a greater ability to access funding (e.g. home equity lines) to keep paying monthly expenses until family finances might recover, improved ability to qualify for and support a loan modification, and, if push comes to shove, the ability to sell the home and monetize their increased net worth while reducing monthly payment obligations. So, what should lenders and servicers expect: a large number of foreclosures or only a modest increase? I believe the latter."
With today's positive equity situation, many homeowners will be able to use a loan modification or refinance to stay in their homes. If not, some will go to foreclosure, but most will be able to sell and walk away with their equity.
Won't the additional homes on the market impact prices?
Distressed properties (foreclosures and short sales) sell at a significant discount. If homeowners sell instead of going into foreclosure, the impact on the housing market will be much less severe.
We must also realize there is currently an unprecedented lack of inventory on the market. Just last week, realtor.com explained:
"Nationally, the number of homes for sale was down 39.6%, amounting to 449,000 fewer homes for sale than last December."
It's important to remember that there weren't enough homes for sale even then, and inventory has only continued to decline.
The market has the potential to absorb half a million homes this year without it causing home values to depreciate.
Bottom Line
The pandemic has led to both personal and economic hardships for many American households. The overall residential real estate market, however, has weathered the storm and will continue to do so in 2021.
What Does 2021 Have in Store for Home Values?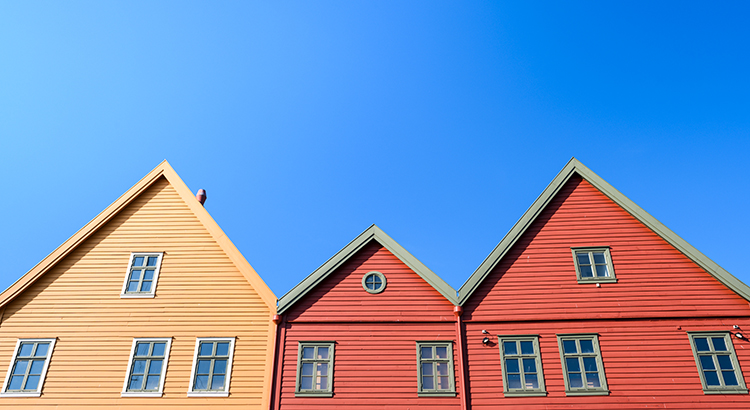 According to the latest CoreLogic Home Price Insights Report, nationwide home values increased by 8.2% over the last twelve months. The dramatic rise was brought about as the inventory of homes for sale reached historic lows at the same time buyer demand was buoyed by record-low mortgage rates. As CoreLogic explained:
"Home price growth remained consistently elevated throughout 2020. Home sales for the year are expected to register above 2019 levels. Meanwhile, the availability of for-sale homes has dwindled as demand increased and coronavirus (COVID-19) outbreaks continued across the country, which delayed some sellers from putting their homes on the market.

While the pandemic left many in positions of financial insecurity, those who maintained employment and income stability are also incentivized to buy given the record-low mortgage rates available; this is increasing buyer demand while for-sale inventory is in short supply."
Where will home values go in 2021?
Home price appreciation in 2021 will continue to be determined by this imbalance of supply and demand. If supply remains low and demand is high, prices will continue to increase.
Housing Supply
According to the National Association of Realtors (NAR), the current number of single-family homes for sale is 1,080,000. At the same time last year, that number stood at 1,450,000. We are entering 2021 with approximately 270,000 fewer homes for sale than there were one year ago.
However, there is some speculation that the inventory crush will ease somewhat as we move through the new year for two reasons:
1. As the health crisis eases, more homeowners will be comfortable putting their houses on the market.
2. Some households impacted financially by the pandemic will be forced to sell.
Housing Demand
Low mortgage rates have driven buyer demand over the last twelve months. According to Freddie Mac, rates stood at 3.72% at the beginning of 2020. Today, we're starting 2021 with rates one full percentage point lower than that. Low rates create a great opportunity for homebuyers, which is one reason why demand is expected to remain high throughout the new year.
Taking into consideration these projections on housing supply and demand, real estate analysts forecast homes will continue to appreciate in 2021, but that appreciation may be at a steadier pace than last year. Here are their forecasts: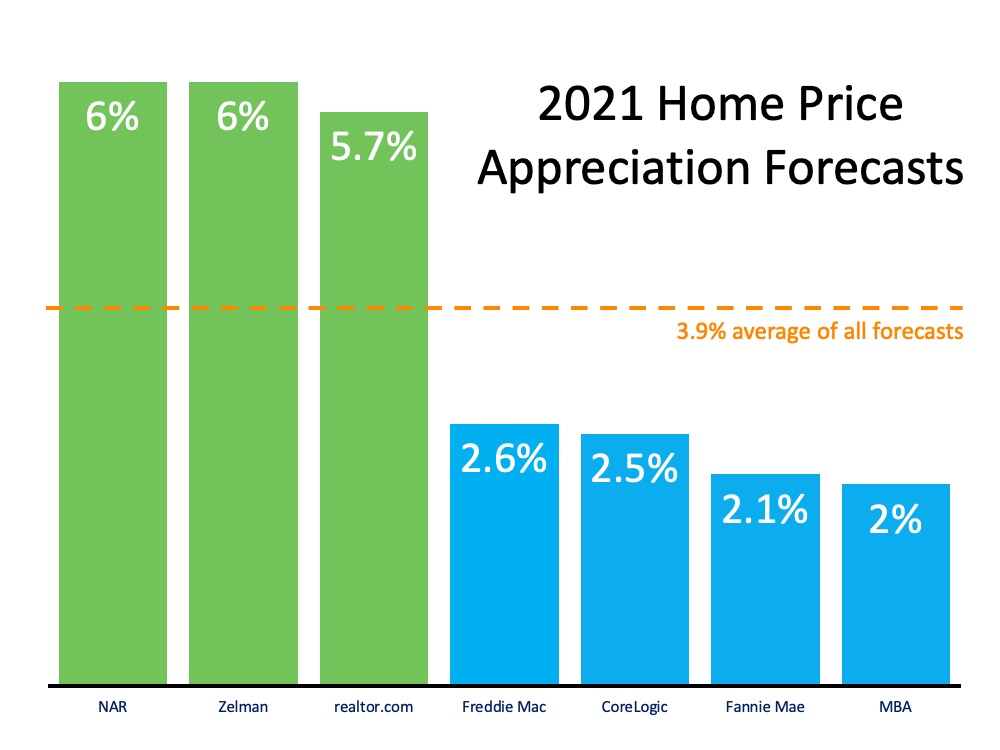 Bottom Line
There's still a very limited number of homes for sale for the great number of purchasers looking to buy them. As a result, the concept of "supply and demand" mandates that home values in the country will continue to appreciate.
Reasons to Hire a Real Estate Professional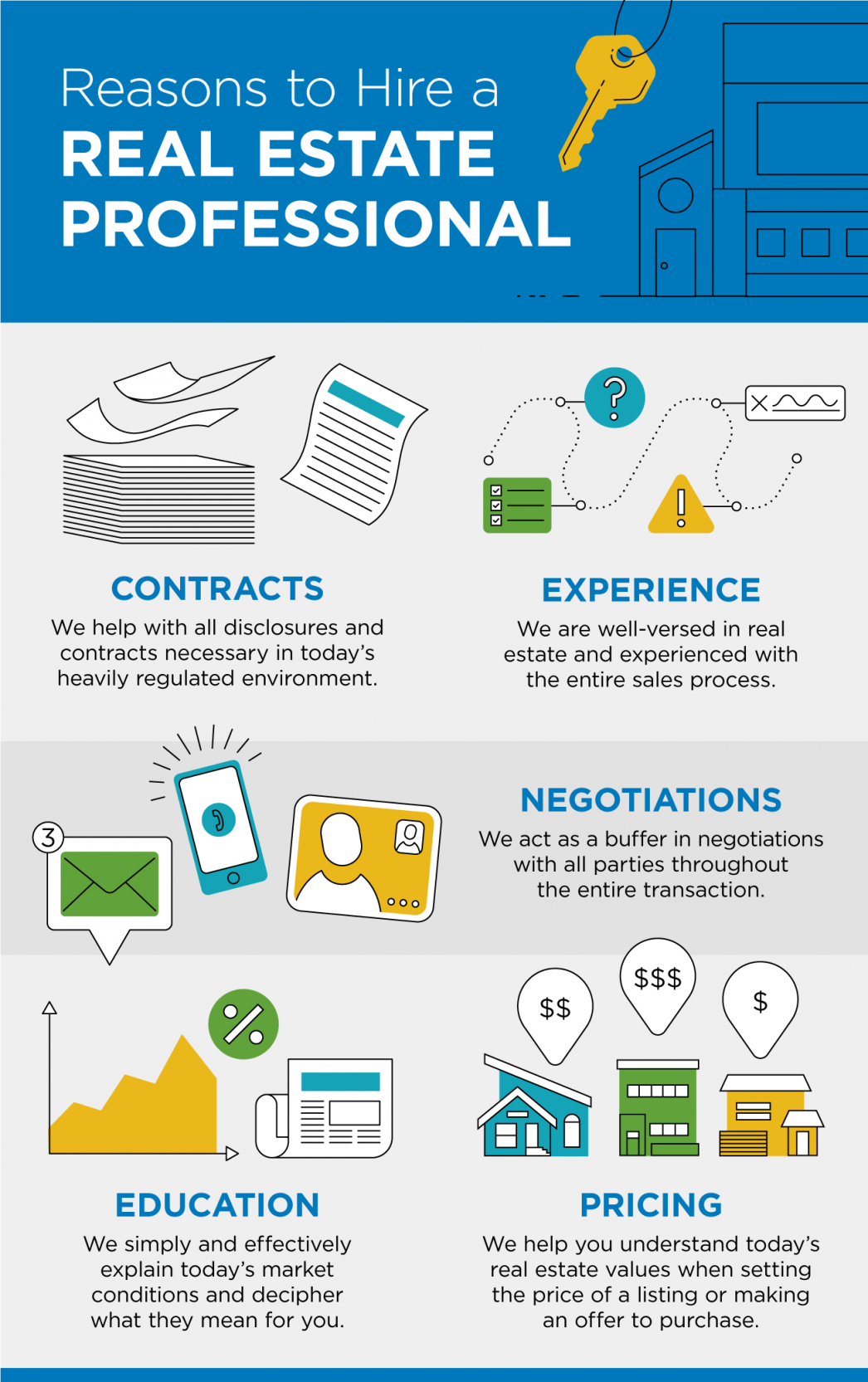 Some Highlights
Choosing the right real estate professional to work with is one of the most important decisions you can make in your homebuying or selling process.
The right agent can explain current market conditions and break down exactly what they mean for you.
If you're considering buying or selling a home this year, let's connect so you can work with someone who has the experience to answer all of your questions about pricing, contracts, negotiations, and more.